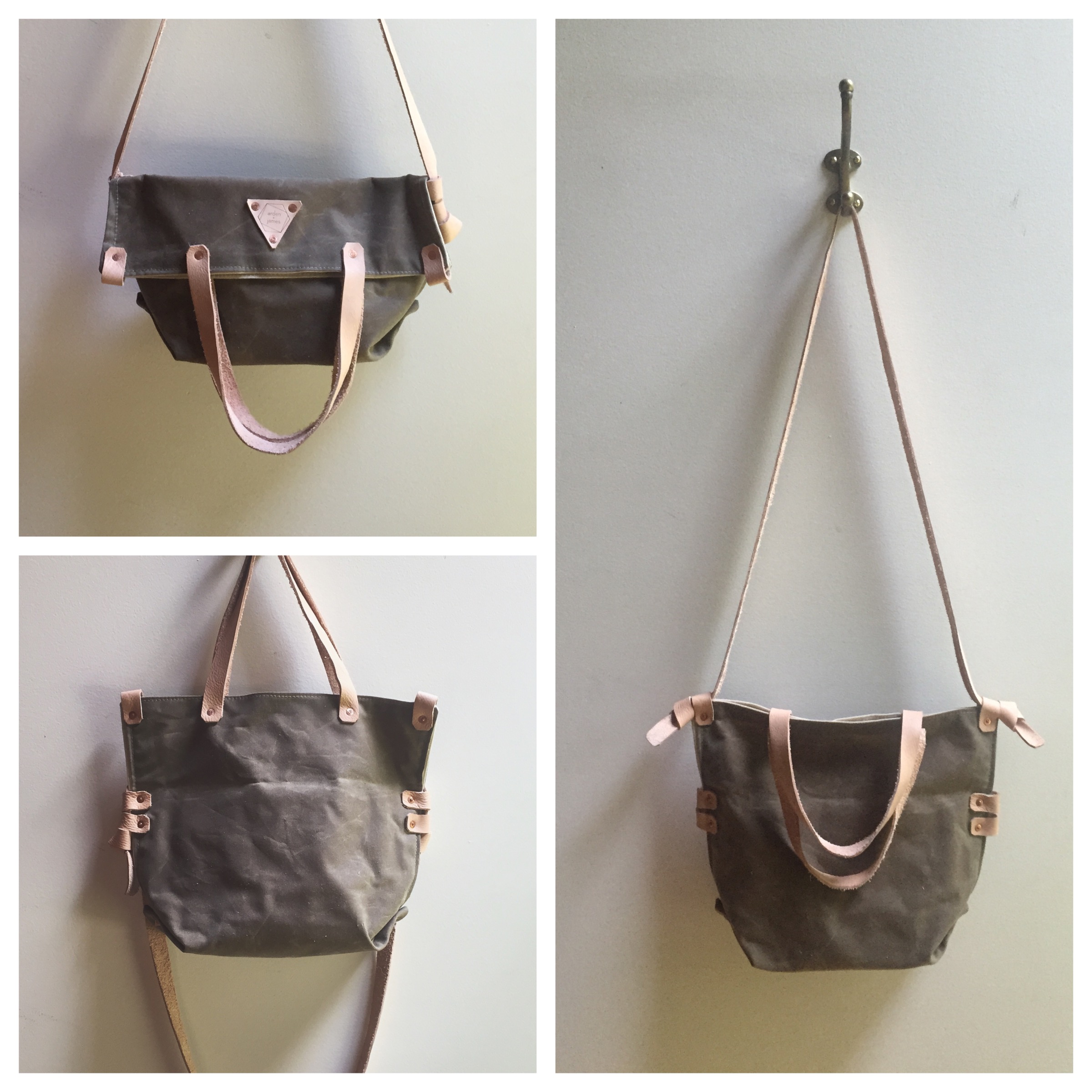 bags
Wagoneer All In One
a roomy tote and cross-body bag all in one
locally milled waxed canvas - inside and out
adjustable + removable cross-body strap (hand tied knots)
strap can also tied through tabs at top to wear as a cross-body tote
simple foldover design keeps your things inside
custom harness leather from a historic Pennsylvania tannery - firm yet butter texture. softens and develops a rich patina with use.
hand cut and hammered copper rivets
interior wall pocket
Approximate Dimensions ::
15" wide. 9" tall folded, 13" tall when unfolded. 3" deep.
strap drop 8", adjustable crossbody strap drop 20" at longest. total crossbody strap length 65." adjust with knots as needed.